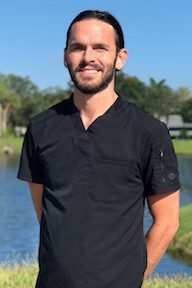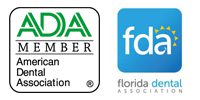 Stephen Novak, DMD
SPECIALTIES, TRAINING & AREAS OF PRACTICE: General Dentist.
EDUCATION: DDS. Graduated top 10% of his class at Lake Erie College of Osteopathic Medicine (LECOM) School of Dental Medicine
PROFESSIONAL MEMBERSHIPS: American Dental Association. Florida Dental Association. Member of American Student Dental Association (ASDA)
SOME PROFESSIONAL HISTORY: I joined Shapiro immediately after dental school. Dr. Dari & Dr. Seth have an incredible amount of experience and a reputation of providing high-quality dentistry services in a family-oriented environment. So I couldn't pass up the opportunity to gain experience working for the best dentists in south Florida at an office I'd love.
ON A PERSONAL NOTE: I was born missing two of my permanent teeth. And as a result, I've spent most of my life with a deep appreciation for dentistry and how it can positively impact someone's life… That's what initially led me to become a dentist.
When I'm not at the family dentistry practice, I'm usually outside with my wife & 2 wonderful sons. I enjoy playing tennis, swimming, camping, and skateboarding with our dog Louie. And although I haven't left the US yet, travel is definitely on my to-do list.
GREATEST PROFESSIONAL ACHEIVEMENTS: I'm proud to have served as committee member for the "Miles for Smiles" fundraiser benefiting the Craniofacial Clinic at UF Shands. I also founded the Student Professionalism and Ethics Association (SPEA) at LECOM.
PROFESSIONAL GOALS: My goal is to always be a caring dentist, to listen to my patients' needs, and to help them gain the confidence of having a smile they can be proud of. In the future I might choose a specialization, but for now I enjoy the challenge of performing a variety of procedures and helping my patients.
Great Financing Options
to help our patients smile
Request an Appointment
We're excited to welcome you to our practice! Call us today to schedule your appointment and get started.