Finance Options
Financing is available via Lending Club, CareCredit, Sunbit Finance and The Shapiro Family Smile Membership Discount Program. We also provide long-term financing as an option for your procedure.

CareCredit helps you pay for out-of-pocket healthcare expenses for you, your family, and even your pets! Once you are approved, you can use it again and again* to help manage health, wellness and beauty costs not covered by insurance.
Flexible financing for dental implants.
Get the low monthly payment you need to say "yes" to your treatment with LendingClub Patient Solutions.
To explore your options, call us at (561) 684-2282 (West Palm Beach), (561) 998-0901 (Boca Raton), (772) 242-0053 (Ft. Pierce), (561) 877-3313 (Boynton Beach) or visit lendingclub.com/patients today.
© 2017 LendingClub Patient Solutions products and services provided through Springstone Financial, LLC, a subsidiary of LendingClub Corporation. Payment plans made by issuing bank partners.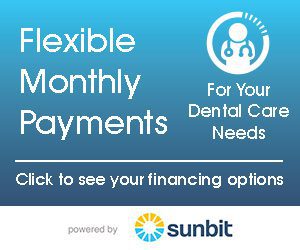 Sunbit Financial – Apply in 30 Seconds!
Get the dental care you need today. Pay over time. Sunbit offers flexible payment plans at competitive rates! Checking your options online will not affect your credit score. Apply below in 30 seconds!
The Shapiro Family Smile Membership Discount Program
We believe that oral health is a part of an individual's overall well-being. Ideally, financial considerations should not be an interference to achieve these goals. Especially when it comes to anything considered cosmetic dentistry, such as, porcelain veneers or teeth bleaching. To solve this, we offer flexible payment options that are interest free for up to two years.
Insurances
We accept the following insurance.
Request an Appointment
We're excited to welcome you to our practice! Call us today to schedule your appointment and get started.