Invisalign

®

Teeth Straightening
Invisalign® Clear braces use translucent aligners that are worn over the teeth to nudge them into their appropriate alignment.
Why choose Shapiro for Invisalign?
Dr. Dari Shapiro is a Diamond+ Invisalign® Provider, which means she is among the top 1% of ALL providers in the country! She brings more experience to South Florida than 99% of all other orthodontists, so why bring your smile anywhere else? Dr. Dari has 4 convenient locations in West Palm Beach, Boca Raton, Boynton Beach, and Ft. Pierce. Send her a smiling selfie or schedule a consultation to see if Invisalign is right for you!
Is Invisalign® right for you?
Have you thought about a straighter smile? Whether you missed out on the opportunity for braces when you were a child or you had braces and your teeth have shifted back over the years, it's never too late to have attractive, straight teeth.
Straight teeth are important when it comes to the health of your smile. Crooked, overlapping, crowded, or twisted teeth are tricky to clean, and your brush and floss may not reach some areas. Unfortunately, bacteria can still get into these areas and contribute to decay and periodontal disease. Straight teeth are simply easier to keep clean, reducing your risk for dental problems.
But even if you already know all the reasons you should straighten your teeth, you may feel hesitant, worried about the idea of spending months (or more) in metal braces. We completely understand! Who wants to compromise their professional or mature appearance?
When you choose our Palm Beach County, West Palm, Boca Raton, Boynton or Treasure Cost, Ft Pierce practice for orthodontics, you have more options than you might realize. We are proud to offer Invisalign clear braces, an innovative new system for straightening teeth that doesn't require either metal or brackets!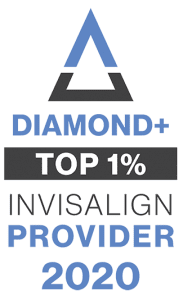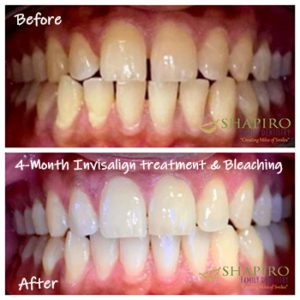 Treatment with Invisalign clear braces is simple. You just wear the aligners in the prescribed order, changing them out about every two weeks. You remove the aligners when you eat and also when you clean your teeth, which eliminates several of the major hassles associated with bracket braces.
Invisalign clear braces can solve many common orthodontic concerns; however, in some cases, bracket braces are more appropriate, particularly when misalignments are severe or your bite is involved. To find out if clear braces are right for you, call our smile specialists and schedule your complimentary consultation.
Take a smiling selfie and we'll show you what Invisalign® treatment can do for you.
Great Financing Options
to help our patients smile
Request an Appointment
Take the first step toward a better smile! Schedule your Invisalign consultation to get started!