Dental Implants
Dental implants are the solution for missing tooth replacement. Dental implants will blend with your other teeth to create a natural looking new tooth or teeth.
Dental Implants

Are they right for you?
Shapiro Family Dentistry, with offices in Palm Beach County, West Palm, Boca Raton, Boynton and Treasure Cost, Ft Pierce, can replace your missing or damaged teeth with affordable dental implants.
An implant forms the root for your new, fully functional tooth structure. A single tooth or multiple teeth can be replaced with your dental implant.
An implant replaces your missing, damaged or severely decayed tooth. The treatment provides a new, secure tooth root by placing a metal (titanium) post which has a similarity to a tapered screw, below your gum line into your jawbone at the site of your missing tooth. Following a period of healing, the abutment (or post) will be attached within your dental implant and finally your new tooth is then attached to the abutment in order to fully restore your tooth function and smile.
Dental Implants have the benefits of fully restoring your tooth function, restoring your bite, keeping your gum tissue and bone healthy and improve your smile. With a 95% success rate, and because dental implants stay secure, they have an advantage over other tooth replacement options like dentures that can shift and cause wear on your gums and tissue.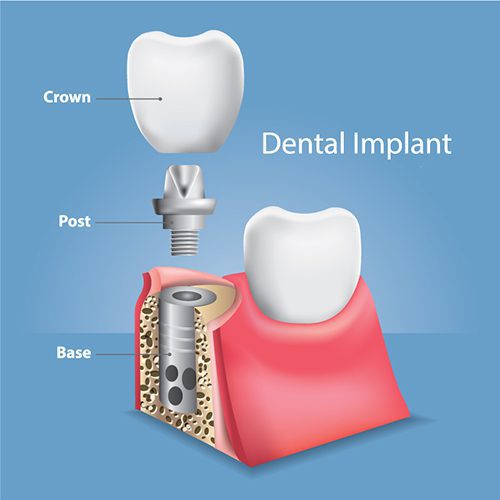 Ideal candidates for dental Implants have one or more teeth missing, are in good health and have adequate bone tissue to secure an implant or are able to have a bone graft.
Contact our West Palm Beach or Boca Raton Dental Offices, or use our convenient "Request an Appointment" section below today to schedule an appointment for your complimentary Dental Implant consultation.
Great Financing Options
to help our patients smile
Request an Appointment
We're excited to welcome you to our practice! Call us today to schedule your appointment and get started.