Invisalign
teen
®
– Why choose Shapiro?
Dr. Dari Shapiro is proud to be among the top 1% of Invisalign Teen Diamond+ Providers in the country, which means she has more experience than 99% of all other orthodontists. So the question is– why trust your teen's smile with anyone else?
What is Invisalign teen
®

?

Invisalign Teen is a progressive tooth-aligning system specifically designed for adolescents 13 to 19 years of age. Using a series of near invisible, removable aligners, Invisalign teen subtly and accurately corrects mild to moderate tooth misalignment over the course of treatment.

Here's how they work: Shapiro Family Dentistry uses cutting edge technology to determine exactly where your teeth are now, and where they need to be moved. Afterward, your custom aligners will be engineered and sent to Dr. Dari. You'll wear each set of aligner trays for a week or two to shift your teeth slightly, and then you'll go on to the next, slightly different tray. Over time (typically between 1-3 years), the small shifts will add up to big change!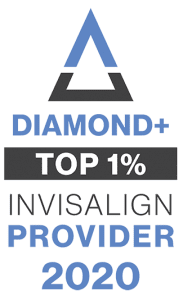 Will Invisalign teen® work for my child?
An adolescent's mouth is as unique as he or she is, which is why you have the option to send us a smiling selfie or schedule a consultation at one of our South Florida offices to find out if Invisalign teen will work! We have convenient locations in West Palm Beach, Boca Raton, Boynton Beach, and Ft Pierce.
How is Invisalign teen
®

different than Invisalign?

The main difference between Invisalign teen and Invisalign is that the teen version has functions and features for adolescent patients whose mouths aren't done growing. Specifically:
Eruption Tabs – Eruption tabs guide the growth of a teen's second molars into the correct position to prevent new alignment issues.
Blue Dot Wear Indicator – The Blue Dot Wear Indicator fades as the aligners become worn. That way, parents and orthodontists know when it's time to change aligners.
Replacements – Six extra replacement aligners are provided as a backup in case your teen misplaces or damages an aligner between checkups.
Invisalign Teen Guarantee – If your teen (or you) decide that Invisalign is not the best option within the first 6 months of treatment, you have the option to switch to traditional bracket braces
What does Invisalign teen
®

treat?

Using its advanced Align Technology and SmartTrack® material, Invisalign Teen can treat a broad range of dental and orthodontic conditions. For instance, it can be used to correct your teen's overbite, underbite, crowded or widely spaced teeth, malocclusion, and much more!
Have more Invisalign teen
®

questions?

Check out our Invisalign teen FAQs page, where we talk about 12 questions every parent should know about Invisalign teen.
Take a smiling selfie and we'll show you what an Invisalign® treatment can do for you.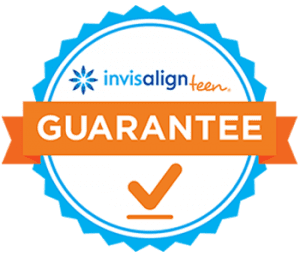 Great Financing Options
to help our patients smile
Request a Consultation
We're excited to welcome you to our practice! Call us today to schedule your Invisalign consultation and get started.