Best family dentist in Boca Raton?
Since 2000, husband-and-wife team Drs. Seth and Dari Shapiro, alongside their team, have been providing Boca Raton and surrounding areas with exceptional, high-quality dental care you can trust with your entire family's needs… So, yes! You'll get the best when you visit Shapiro Family Dentistry.
In addition to Shapiro Family Dentistry's full-service general & family dental facility, our Boca Raton dentist office takes high-quality to a whole new level. We offer the latest and most advanced cosmetic dentistry options, teeth whitening, teeth-in-a-day, porcelain veneers, tooth restoration services, dental implants, orthodontics, periodontics, endodontics, oral surgery, and a suite of other dentistry services that'll have your smile back to beautiful in no time. Schedule your appointment or free consultation here:
Boca Raton Office Hours:
Monday-Friday: 9am – 5pm
Saturday & Sunday: Closed
Phone: (561) 998-0901
Our Boca Raton Address:
7805 NW Beacon Square Blvd #101
Boca Raton, FL 33487
We support West Boca Youth Baseball!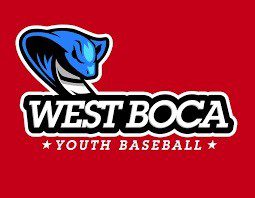 Eric Moskoff
I have never been one to enjoy going to the dentist and usually put it off as long as possible. However after going to see… I have never been one to enjoy going to the dentist and usually put it off as long as possible. However after going to see the great people at Beacon Square, that will not be the case going forward. The staff is friendly and make you feel comfortable knowing that many people do not enjoy the dentist. Angel was great. I needed some serious work as the root in 1 of my front teeth was dying. I cannot say enough about how wonderful and confident I felt after completion. They took extra special time to make sure the color of the new tooth matched the rest of my teeth. Thanks so much Beacon Square, I would HIGHLY recommend this office to anyone in need of a dentist.
Read full review "Eric Moskoff"
Shapiro Family Dentistry in Boca Raton